Help shape the success of this phenomenal event. Your participation is welcome, either within your club or on the event committee! Please get in touch by emailing toronto@rotaryaidswalk.ca
If your club is already online, then
Join a team
Start a team
become a Sponsor or Volunteer
YOUR CLUB can get involved and start raising money today for YOUR battle to win the war on HIV/AIDS!
How does it Work?
This is a fun event, with lots of BIG PRIZES for participants, including a week's trip for two to someplace very sunny and warm, and a post-walk party for all with entertainment, food and fun.
Who is Involved?
Wilf Wilkinson Honorary Chair
Past President, Rotary International
Nick Ryall, Chair
Rotary Club of Toronto Twilight
Maureeen Bird, Co-Chair
Rotary Club of Toronto
Walter K. Wells, Treasurer
Rotary Club of Toronto-Eglinton
Mary Lou Harrison
District Governor Nominee
Joanne Ashley
Chair, RADAR 7070
Ken Dickson, Walk Co-Founder
Assistant Governor, District 7070
and many more energized action committee members from participating and interested clubs
Participating Rotary Clubs Include:
Toronto
Agincourt
Etobicoke
Toronto Eglinton
Toronto Forest Hill
Toronto Sunrise
Toronto West
North York
Richmond Hill
Uxbridge
Whitby
Whitby Sunrise
York
... and more on the way
Building on Past Success
The Rotary AIDS Poker Walk, conceived and refined by Rotarians, has been run for 3 consecutive years in Belleville with astounding success and community participation.
Over $120,000 has already been raised by one club alone
...towards the war on AIDS, saving countless lives and rebuilding ravaged communities in Uganda, Zimbabwe, Tanzania, Haiti. Proceeds have also gone towards Ontario AIDS support organizations, including The Philip Aziz Centre, Casey House, HARS (Eastern Ontario) and others.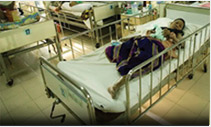 Why should my Rotary Club participate?
At a fraction of the effort required to conceive, organize, refine and carry out a club-specific fund-raising project, participation will gain your club a significant budget that you can direct towards the local or international projects that you decide will best benefit women, children and men infected or affected by HIV/AIDS.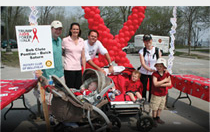 The pent-up support within your local community will surprise you. To date, over 90% of funds have been donated by non-Rotarians. Rotary is trusted to do the right thing – and we will.
How will the donations be collected?
Each Rotary Club creates its own Teams, 8 Walkers per team, usually led by a Rotarian. Each Walker invites their friends, family, and colleagues to sponsor them. Invitations easily sent by email with a link to the Walker's personal page (easily created from example text, photo optional). Donations can be made securely, online. Hard-copy (printed) donation sheets can also be used instead.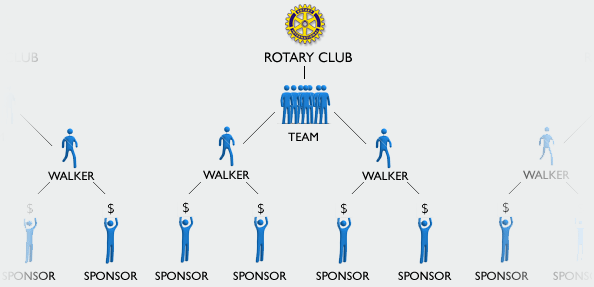 Will donors receive tax receipts?
Yes – all donations of $20.00 or more will receive an instant, CRA-approved, tax receipt which they can print out themselves. Donors submitting cheques or cash can also be issued printed tax receipts.
How will we get started?
Your club will be provided with access to set up and manage your own Teams and Walkers through the event web site. Once your board has authorized your participation and you've formed your club's "RTA" committee, a hands-on "how-to" workshop for your club will get you started. Assign one or two of your members to sit on the on the District action committee.
Ongoing support for clubs will be available to assist you in maximizing your success.
So, what are you waiting for? Please get in touch by emailing toronto@rotaryaidswalk.ca.
I'm not a Rotarian - Can I Help?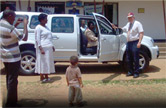 WALK THE WALK
Join a team
Start a team
Sponsor a Participant